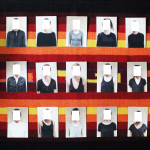 Owning a modeling agency in Oklahoma can definitely raise eyebrows. Globally, the industry has a reputation of being populated by scams, bottom feeders and those I refer to as "slippery people." There are elements of truth to this reputation, but efforts have been made in the last decade to change that reputation and make the industry more transparent with more progress being made each day.
After decades of being one of the most under-regulated segments of the entertainment industry, high fashion modeling is slowly but surely getting a much needed overhaul. In the social media age, industry secrecy is waning because people can and will call you out anytime they have a problem.
One organization helping to raise the call to action is The Model Alliance. The Model Alliance was formed by a group of former and working models who saw a need for the advocacy of young models. People often forget that many models are, in fact, children. They may not look like children, but they are nonetheless. They are also young, impressionable minds, who are not necessarily in a position to advocate for themselves against the powerful forces that govern their careers. The Model Alliance is doing it for them, and they sure are making things happen.
Below I have compiled a complete list of recent efforts and some changes already in effect:
New York Modeling Laws – In October of 2013, the state of NY passed a law that classifies models under 18 as child performers. The law is similar to when I worked in San Francisco as a children's agent. Each model was required to provide a state issued work permit, which they are granted only after a checkup with a doctor and obtaining a letter from their school that they were keeping their grades up. The law also regulates their time on jobs, time they are allowed to work each day, etc. Clients are also made to familiarize themselves with the law, obtain a permit in order to hire child performers and inform the NY Dept. of Labor about their events/jobs where they will be employing minors.
I will say, the law has made great changes for our industry, despite some push-back from a few designers. Long gone are the days of every girl having to be ready by the onset of puberty. Models are starting their careers later, they look healthier. When I was at New York Fashion Week in February, the girls were a bit more mature, healthier looking, and there was even one model that a dress was let out for, which is something I had not seen, ever.
Los Angeles – Because of the size of the entertainment industry there, California has a well regulated modeling industry. Most of the entertainment laws their were initially intended to protect child actors, but the laws apply to models just as well.
France Bans "Too-Thin" Models – Following a wave of other international entities in Spain, Italy, and Israel, France, home to the ever-influential Paris Fashion Week, has initiated a ban on models it deems too thin. The health and well being of the models is the chief concern, with the health and well being of the consumer looking at their pictures coming in at a close second.
Vogue Editors Raise Global Standard – Almost three years ago, all 19 editors of the various international publications of Vogue, committed to employing models over the age of 16 who were not unhealthily thin. This was a huge step for the entire industry, as Vogue is one of the most visible fashion titles in the world.
There is still much work to be done to protect these young people from an industry known for chewing up and spitting out its workforce, but slow progress is better than none at all.